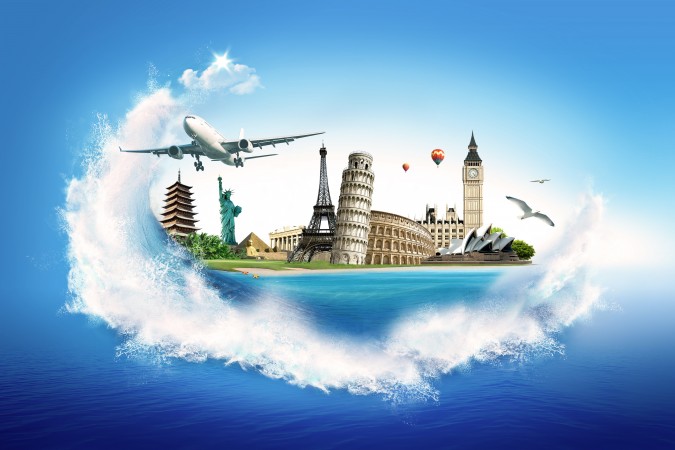 Have you ever dreamed abour traveling all around the world?
You can make your dreams reality now and it won't cost you fortune either!
Around the world ticket on route Prague-Rome-Fukuoka-Tokyo-Manila-Los Angeles-Paris (-Rome-Cairo) will cost you only €643 now!
This amazing offers is combination of two tickets from Alitalia and Philippine Airlines.
Travel dates are from November 2014 until February 2015.
To book this deal, you have to buy two multicity tickets. Go to BudgetAir, click on Show extra search options and enter these routes:
1. Prague – Tokyo / Los Angeles – Cairo (€236)
You will have 1 night stopover in Rome, enough to see the most important places in the city and then return flight from Los Angeles to Paris and to Rome before flying to Cairo. Unless you are interested in Egypt we recommend to end your journey in Paris or Rome and fly back to Prague or any other city where you live with low cost airline as Easyjet, Ryanair or WizzAir.
travel dates:
departure: 7./14./21.10., 2./8./23.11., 7./14./27.12., 6./18./24.1., 7./14./15./22.2.
return: 10.-30.11., 1.12., 11.-31.1., 9.-27.2.
example dates:
screenshot:
 2. Fukuoka – Manila / Manila – Los Angeles (€407)
This second ticket will take you from Japan to Philippines and then to Los Angeles. You can either take a bus/train from Tokyo to Fukuoka if you want to get the lowest price or you can also fly from Tokyo to Manila for ~€15 Euros more. You can also fly to San Francisco instead of Los Angeles for the same price. Both flights are direct.
travel dates:
1.11.-15.12., 3.-31.1. (only departure), 1.-28.2.
example dates:
screenshot:
Total price for this round the world (RTW) ticket is only €236+€407=€643!
The whole itinerary will look as following if you buy the 2 tickets above:
Prague – Rome 8.11 .
Rome – Tokyo 9.11.
Fukuoka – Manila 13.11.
Manila – Los Angeles 20.11.
Los Angeles – Paris 28.11.
(Paris – Rome 28.11.)
(Rome – Cairo 29.11.)
Japan and Philippines are visa-free for most European countries, you need valid ESTA or US visa for USA.
If you have any questions feel free to ask in comments.
Enjoy!
Accommodation in Tokio
Tokio is fairly expensive city so comparing all hotels in town before your trip can save you a lot of money!
Weather in Tokio
Accommodation in Manila
Manila is very cheap destination with simplest hostels starting at few Euros per night. Compare all booking sites at once with our accommodation search engine and don't waste your money.
Weather in Manila
Accommodation in Los Angeles
Los Angeles offers all kinds of accommodation from cheap hostels for budget travellers to super luxurious suites in 5 star hotels. Use our search engine to compare all major booking sites at once and book for the best rates online!
Renting a car in Los Angeles
It is a good idea to explore a bit more than just New York on a trip and the easiest way to do this is to rent a car and go on a small roadtrip. Prices of car rental are generally pretty low in the USA.
Weather in Los Angeles