Massive turbulence on an Etihad flight to Indonesia left over 30 passengers injured.
On Wednesday 4th May 2016, flight EY474 from Abu Dhabi, UAE to Jakarta, Indonesia, encountered severe turbulence approximately 45-minutes before arrival at Soekarno-Hatta International Airport. The incident left 31 passengers injured, including nine who were taken to hospital. Hemi Pamuraharjo, Indonesian transport ministry spokesman, said some passengers had even suffered broken bones.
Many of those on board were Muslim pilgrims returning from Saudi Arabia. Passenger, Nenden Nurhaini, told the Jakarta-based news website Okezone, "It happened when I was performing prayer. The plane suddenly began to shake so fast."
Twitter user @NasserRomaithy posted photos, purportedly taken by a passenger, of a hole in an overhead luggage compartment and deployed oxygen masks.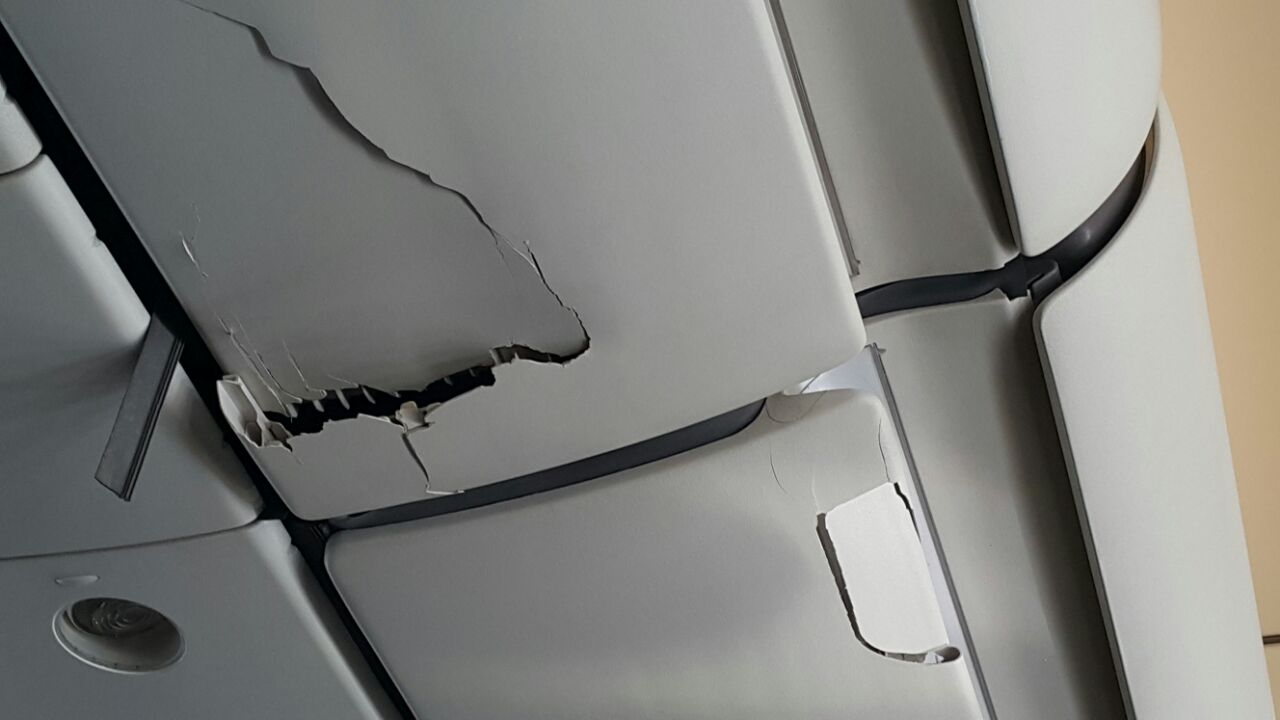 As a result of the incident, the returning flight back to Abu Dhabi was cancelled. Etihad Airways said they would re-book passengers onto different flights or find them accommodation in Jakarta. The airline has deployed a support team on site and was assisting affected passengers.
Dewi Rachmayani took this scary video showing passengers crying and praying during the flight: